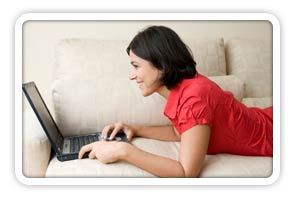 A Traffic School Course Excepted by Almost Every CA Court!
ValleyTrafficSchool.com traffic school's free trial was made with one simple idea in mind: let you experience our trafficschool course first hand before paying us anything! Unlike most traffic school classes in the Conejo Valley and San Fernando Valley, we let you can try our ticket dismissal course online, minus the final examination, for FREE. If our free trial doesn't satisfy you, then you have lot nothing and can walk away, no strings attached. But we're confident once you get a taste of our California Best traffic school you'll want to go to traffic school at ValleyTrafficSchool.com!
Why a ValleyTrafficSchool.com online free traffic school trial is the best: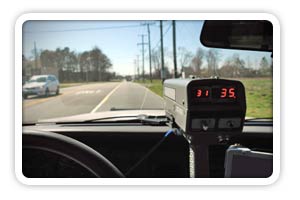 Court Approved Traffic School Classes
When it comes to selecting a traffic school class, you don't want to fool around with a program that is not approved. If the course price you are paying is to good to be true, watch out for a company that may be just out to take your money. With ValleyTrafficSchool.com, you are guaranteed that our online Valley traffic ticket course is court approved PRIOR to you paying us a cent. As you are guided through the registration process you will only be offered traffic school classes that are court approved for your ticket. Or you can always call us toll free if you're not sure!

View Your Progress and Save Your Information as You Go
Some traffic school companies will require you to complete their course all in one sitting. Not at ValleyTrafficSchool.com - we allow you to save your progress as you go along, letting you login and logout as you please. And we save your information for you so you will never lose completed work and can always go back and review past chapters.

The Valley Course You Can Take From Anywhere You Can Get Connected
Our course is totally online, which means you can take it from literally anywhere you can get an internet connection. Students in the past have completed their course from home, work, college, a public library, a friends house, or even a coffee shop with their laptop connection. Bottom line: if you can get on line, you can take our safety course - it's that simple!

Rush Delivery Offered In Several Counties
Depending on your situation, you may be eligible for special delivery options to help expedite your certificates delivery. For a marginal charge, you can have your certificate sent via FedEx overnight (available in select areas). When beating your court due dates is important to you, Valley Traffic School has your back!



Don't Gamble When it Comes to Your Safety
ValleyTrafficSchool.com has partnered up with the leader in the On line Traffic School industry: TrafficSchool.com. When you choose ValleyTrafficSchool.com, you get Online TrafficSchool at a low, low price and the TrafficSchool.com guarantee - the best Court approved Online Traffic School courses available - now that's Traffic School you can trust!